Birds are the only animals (other than humans) that can talk. However, only a few avian classes possess this gift of speech. This natural occurrence is due to the similarity between their brains and the human brain.
Birds can recognize sounds and even human language since their brains have a cortex. Talking birds can imitate human speech because they have more cells in the pallium than non-talking birds. Talking birds are a natural attraction for most people, and they are common household pets, as most people are fascinated by the concept of birds speaking.
Birds Capable Of Speech…or Something Like it
You just stumbled on the right piece if you are looking for a list of some of the most common talking birds.
African Grey Parrots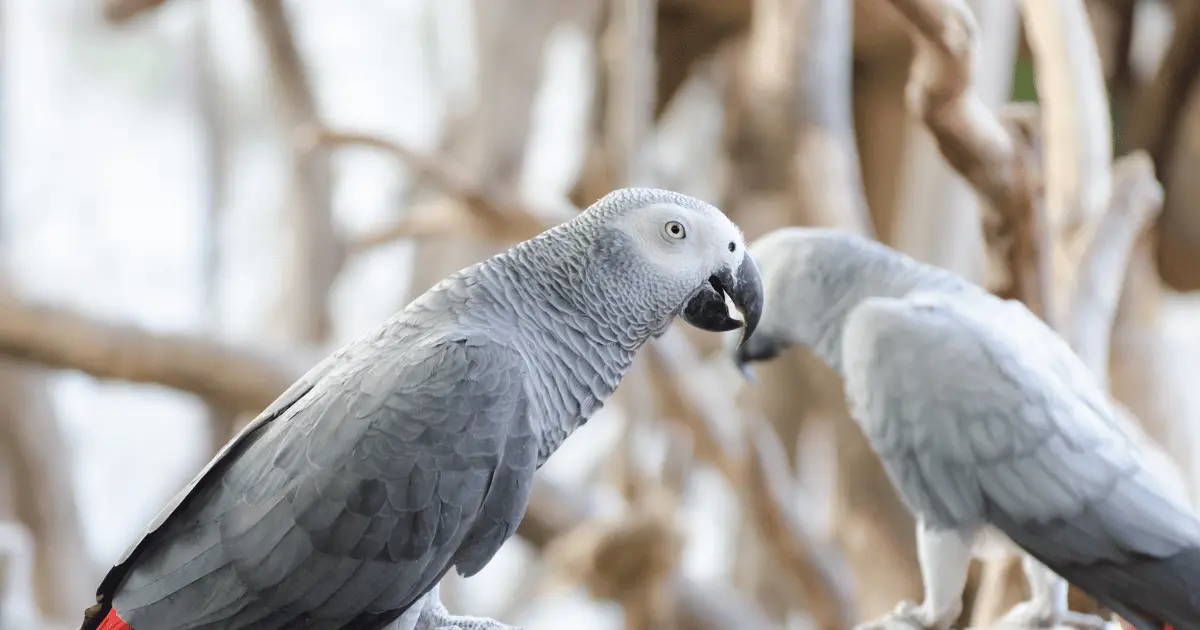 African greys are the most gifted talkers in the parrot and bird family at large. In addition to basic words and commands, the African grey parrot can recognize and recite numbers. This distinct ability is the major reason they are referred to as the 'Einsteins' of the parrot family.
With little training, African greys easily develop a vocabulary of over a hundred words, and they can learn way more in the long run. They can also learn new words and phrases by listening to radio programs and television shows.
Ravens
Wild ravens are unlikely to learn human words and phrases by themselves. However, captive ravens can be taught to mimic human speech as well as other animal calls and the beeps of household appliances.
Besides their mimicking skills, ravens can make short, repeated, shrill calls and rapid knocking sounds with deep voices. This bird can easily develop a vocabulary of about a hundred words by repeatedly interacting with humans.
Crows
Wild crows use loud caws to communicate with each other. However, they make good use of their mimicking gifts while under captivity. Crows also have excellent memories and can match any voice to a face. Hence, it is relatively easy for captive crows to copy human speech. In addition, crows can easily tell human languages apart without any training.
Myna Birds
Myna birds belong to the starling family. They are softbill birds and are commonly kept as pets. Besides their native whistling and screeches, myna birds can make perfect and concise repetitions of any human words they hear. However, this bird requires constant repetition to build a sizeable repertoire. On average, myna birds can develop a vocabulary of up to one hundred words.
You can successfully teach myna birds more than one hundred words by building a strong bond with them and by speaking to them with sufficient expression in your voice.
Mockingbirds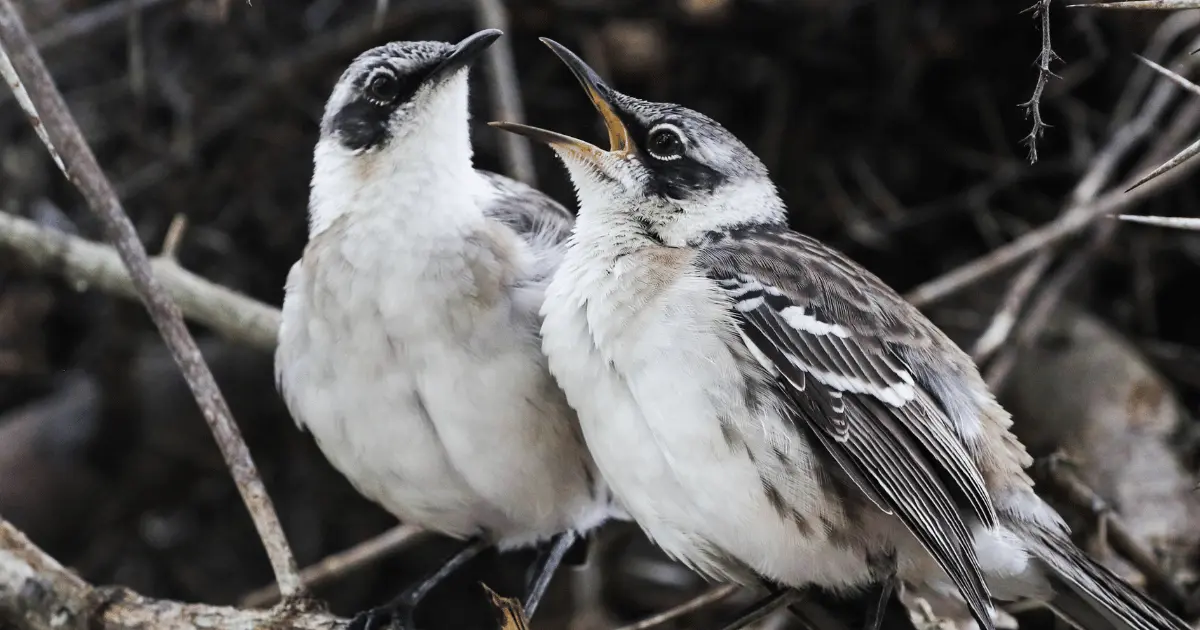 The mockingbird is called 'Mimus Polyglottos' or the mimic of many tongues. Although their ability pales compared to parrots and ravens, mockingbirds can learn to imitate human speech. However, male mockingbirds are better at copying human sounds than female companions.
Starlings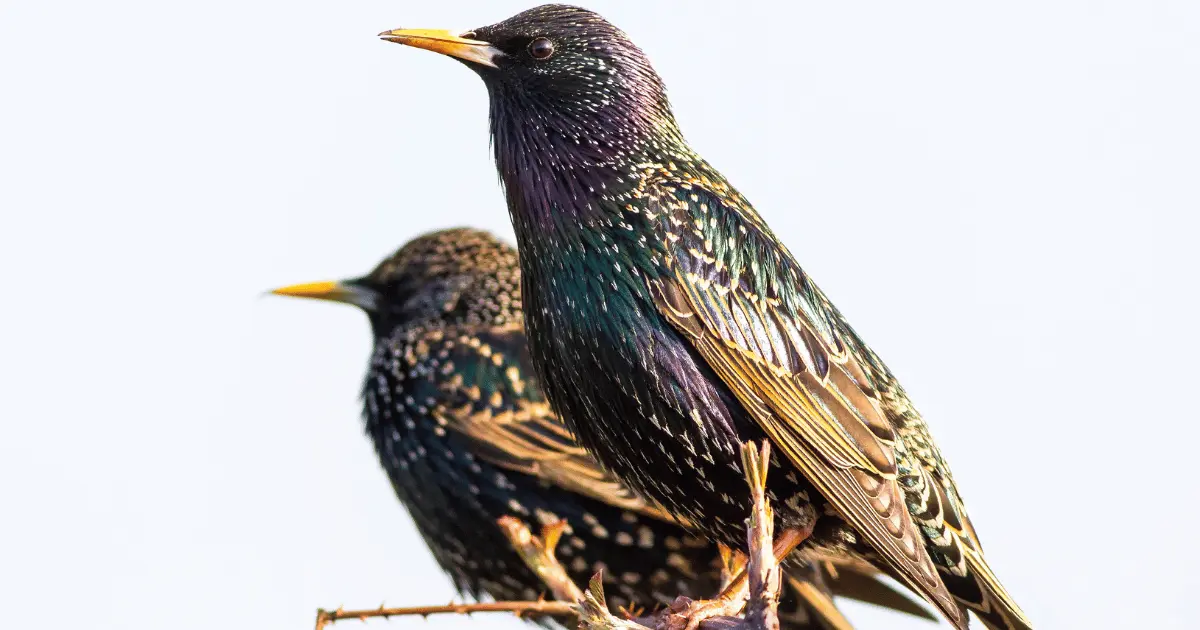 Although starlings are considered invasive in most climes, they are significantly more intelligent than many birds. Starlings use their mimicry as a survival mechanism to protect their territory and impress potential mates. Besides copying human speech, starlings mimic other animals like goats and cats. They also imitate the beeps of alarms and other household appliances.
Lyrebirds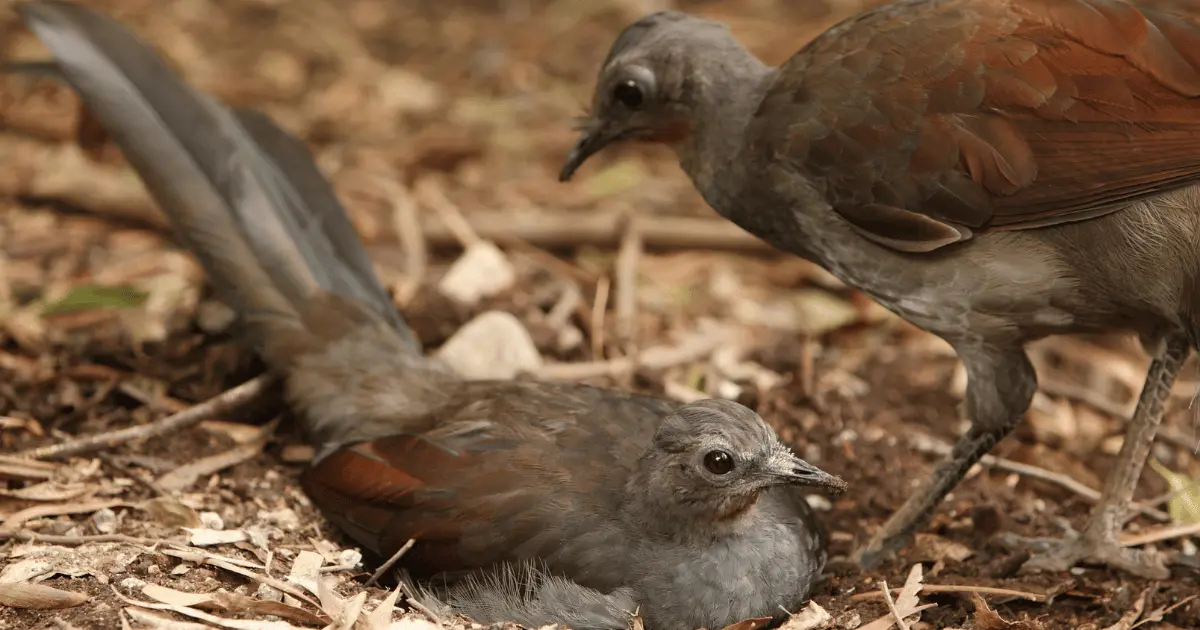 Besides human sounds, lyrebirds can mimic any sound they hear: chainsaws, alarm clocks, or running engines. These birds need not be in captivity before learning to imitate human speech, and Lyrebirds only need to listen to people around to start emulating their words and vocal pitches. n
Australian Magpies
The Australian magpie can mimic several sounds. But, it is illegal to keep them as pets without advance licenses; therefore, only the Australian magpies that stay close to human settlements can imitate human speech. Although their vocabulary is often limited, Australian magpies can recognize the faces of people and other animals.
Amazon Parrots
With their relatively sweet and softer voices, amazon parrots make excellent talkers. These birds can learn to imitate a lot of human speech without training. However, they tend to build a larger vocabulary by spending more time with humans. Besides their excellent mimicking abilities, Amazon parrots can also speak in human-like tones.
Eclectus Parrots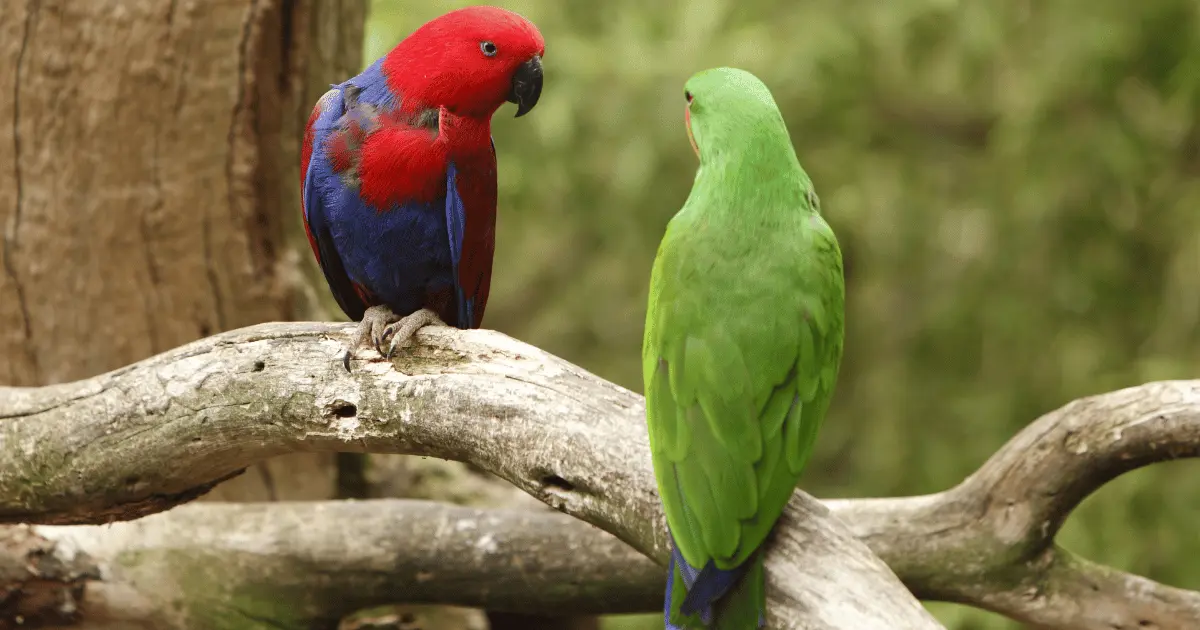 Eclectus parrots are among the most intelligent parrots and can easily develop an extensive vocabulary of human words. These birds are also highly sociable and can become chatty once they have learned new words. However, these birds have suicidal tendencies and require the mental stimulation human interaction provides to remain stress-free.
Frequently Asked Questions
How Much Do Talking Birds Cost?
Depending on the type of bird you wish to keep as a pet, most birds from talking species could cost you from $500 to as much as $2,000+. However, you would need to check in with your local authorities to confirm that you are not breaking any laws by owning the species you have in mind.
Many talking birds are endangered species on the brink of extinction, so many government regulations are in place to prevent their trade or capture.
How Do Birds Talk Without Vocal Cords?
Birds produce sounds with their syrinxes. This organ is a muscular cavity filled with fluids at the base of a bird's trachea. The syrinx contains several valves that operate independently of each other. These valves allow birds to produce different sounds by altering the shape and depth of the syrinx.
Can Birds Understand Humans?
Regardless of their ability to build extensive vocabularies, birds cannot comprehend human speech. However, they are highly intelligent creatures that can develop contextual awareness by associating the sounds they hear with certain behaviors.
Hence, if you say 'hello' to a bird every time you step into the room, it begins to say 'hello' whenever a person steps into the same room.