It is quite common to see hummingbirds in your open store or garage. A hummingbird has great speed and a first-class ability to navigate any course. However, they are not good at finding their way out when they get stuck in enclosed spaces.
When in a closed space like your garage, these birds can get scared and fly haphazardly, leaving you with the huge task of finding a way to get them out. A trapped hummingbird will become exhausted and hungry in about an hour, so you have to try as much as you can to help these little creatures find their way out seamlessly.
This article will focus on how to get hummingbirds out of your garage without harming or frightening them.
Getting Hummingbirds Out of Your Garage
The best time of the day to get rid of hummingbirds in your garage is at night, as it is easier for the birds to locate the exit available to them. However, if a bird gets stuck in the daytime, there is no need to wait that long, so you can get hummingbirds off your garage anytime.
To help these birds out of your garage, here are some steps you need to take.
Darken The Storehouse Or Garage
Because the birds' interest in any activity decreases inside a dark environment, getting a hummingbird out of a dark storehouse or garage is far simpler. You can either wait till night to remove the hummingbird or make the garage gloomy by shutting the windows, doorways, and curtains.
Because of the darkness, the bird will most definitely settle in a single spot after some time. At this point, you can open the door and let it fly away when it sees any ray of light or even the bright sky, depending on the time of the day.
Use Radiant Color Objects
It is recommended that you use luminous objects to entice hummingbirds. You can use bright-colored things to bring birds closer to the garage door. It can be either a lamp or a bouquet of red flowers. Keep moving it around the entrance, and the bird will follow it until it reaches the door.
Use A Decoy Owl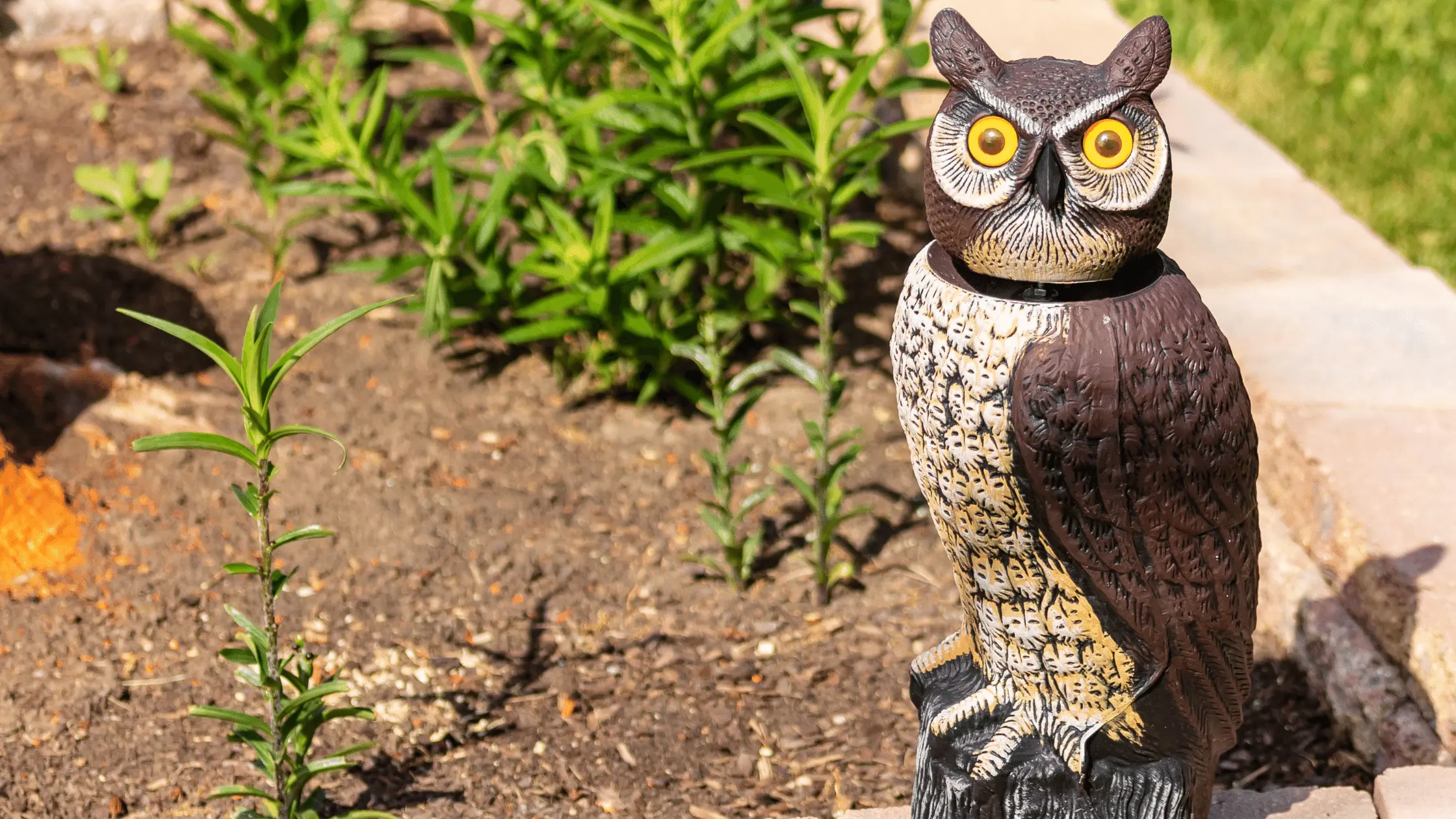 Of course, hummingbirds get stuck in garages once in a while. But what if you could stop this from happening in the first place?
An owl means danger to hummingbirds, so you can buy a decoy owl from a homeware store to frighten the birds which may come around your garage. A good way is to place the trick owl in a position where the birds can see it.
Open All Entrances And Windows
Regardless of the kind of garage or storehouse door you have, the easiest method to get a hummingbird out of your garage is to open all the entrances and windows so the bird can fly out anytime it sees the beautiful sky outside.
If this technique fails, you can try the other methods listed earlier in this piece.
Assist Hummingbird In Finding Alternative Routes
Finding a way for hummingbirds to leave on their own is unquestionably the safest thing you can do to help them escape from your garage. You can help the bird out of the garage door by grabbing a long object, such as a mop or broom, and guiding it out. If they get agitated and turn around, leave the door unlocked so they can fly away.
Handle the hummingbird with care, as it is very susceptible to injury due to its sensitive nature
Make Use Of A Feeder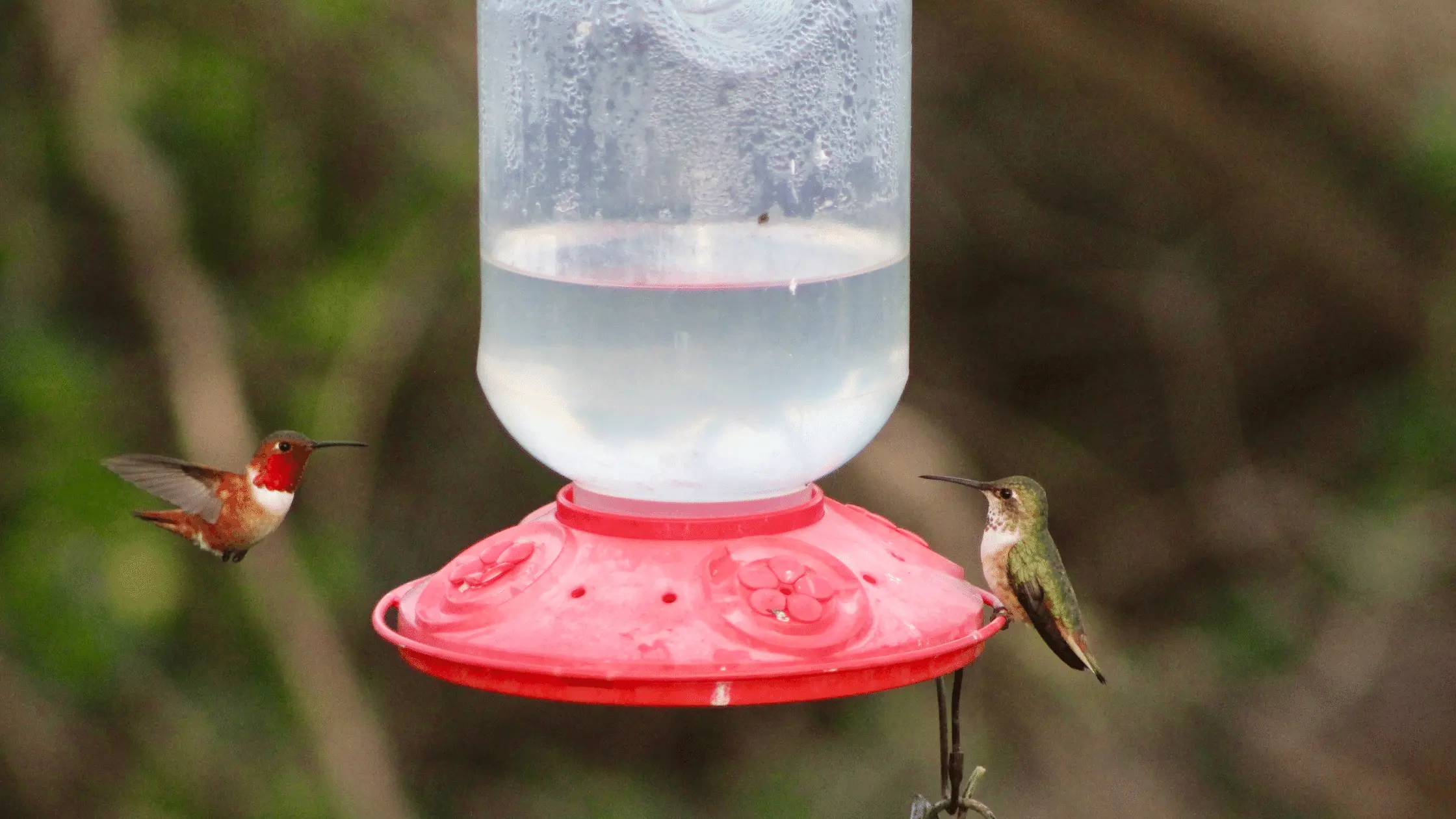 You can hang a hummingbird feeder close to your garage door frame to attract birds to the exit area. The bird will fly to the feeder for a meal and m.
Another technique may be to dangle a net over the feeder. This way, you can catch the bird whenever it flies to the feeder for meals. You can then softly withdraw the bird from the net and release it outside.
Contact A Wildlife Expert
A wildlife professional can assist if you cannot help your bird out of your garage. Of course, a national wildlife agency may not be out to save a single hummingbird or even two from your garage. However, a wildlife rehabilitation center can help your feathered friends out of your garage safely and quickly.
Search online for a wildlife rehabilitation agent in your area. Even if they can't physically support you, they can provide good tips to help you solve the problem.
Conclusion
Hummingbirds are sensitive and highly fragile, so they must be treated as such.
When carrying out any of these techniques, it is essential to clear the area to create enough space. Also, ensure there aren't other people or pets in your garage. The crowd's presence will only make the hummer quite troubled and even more nervous.